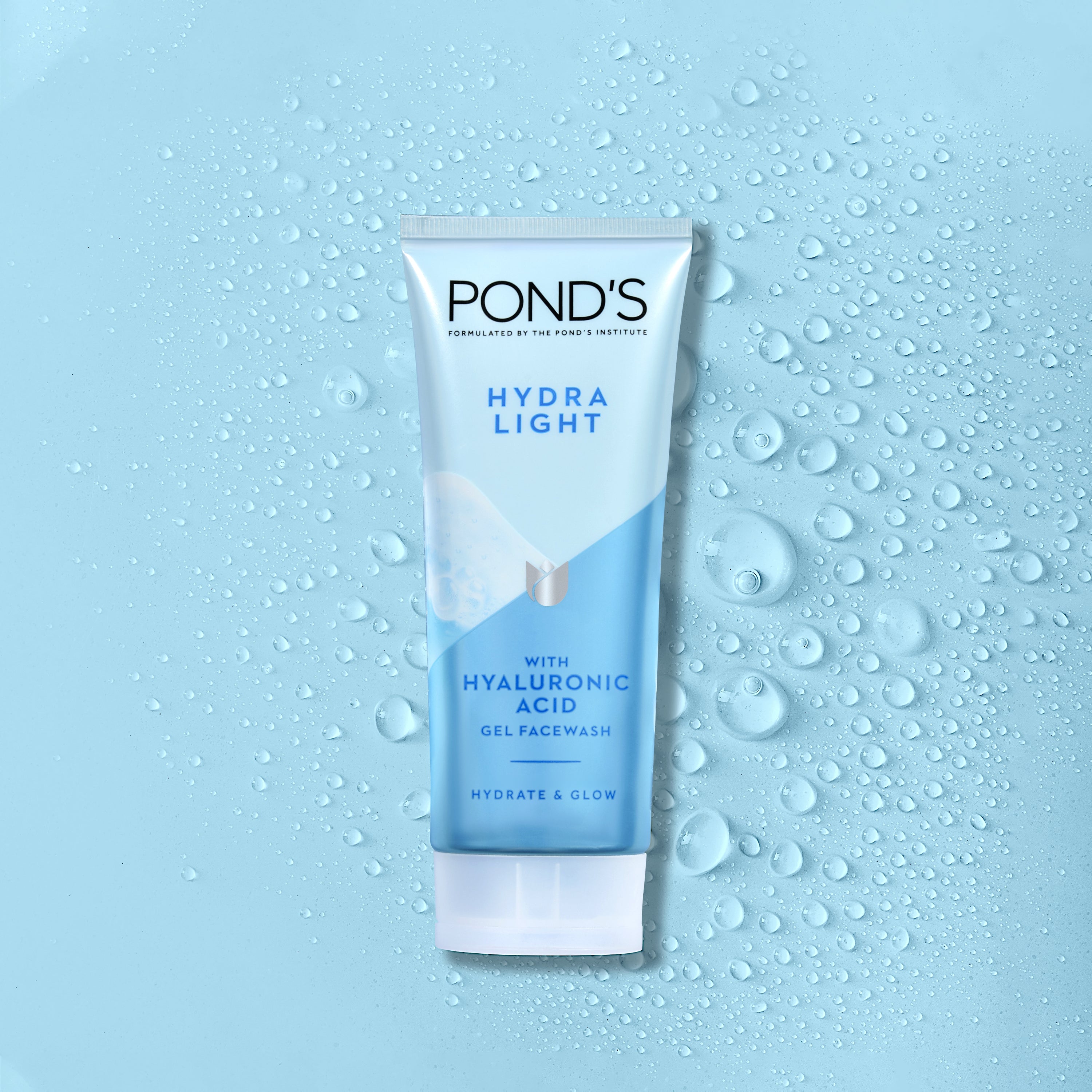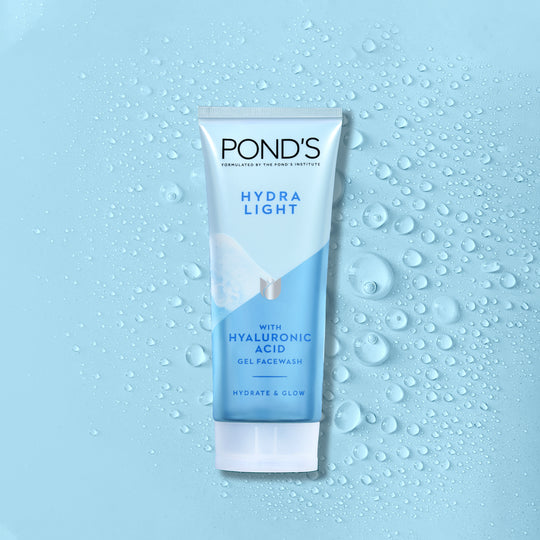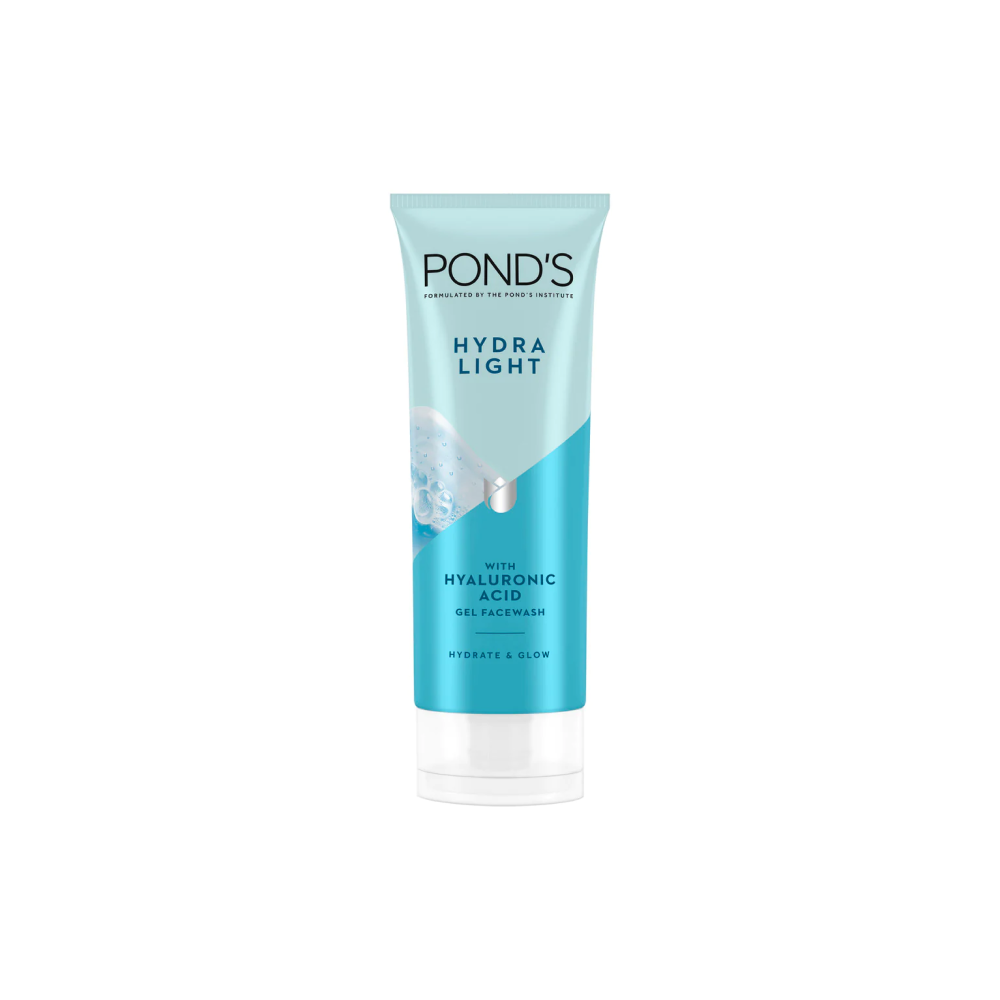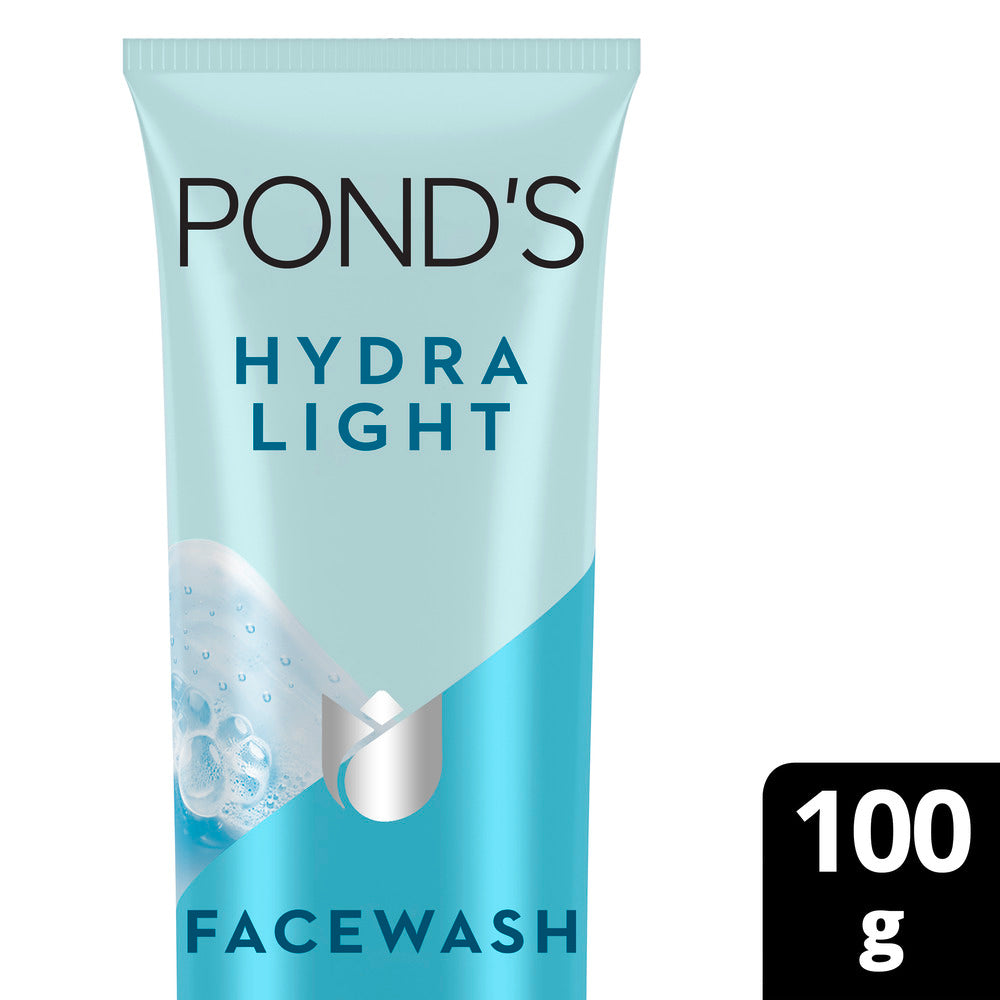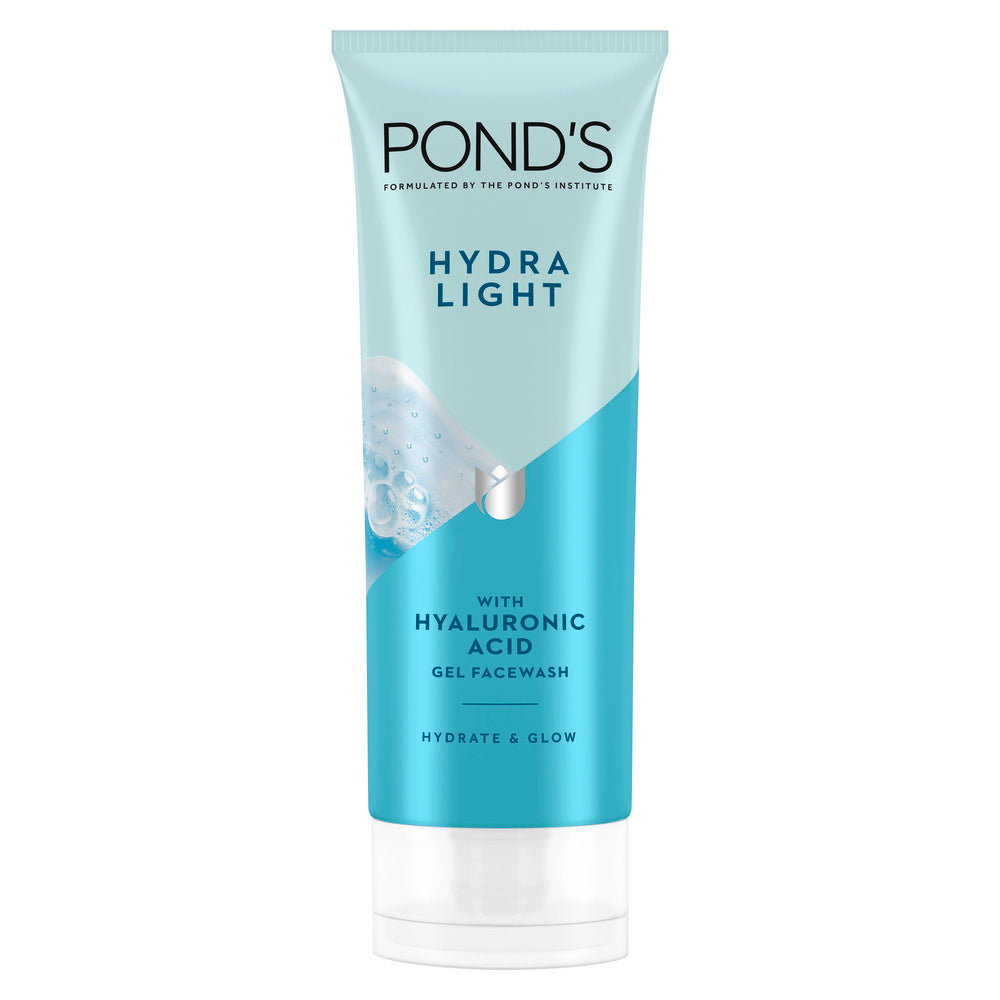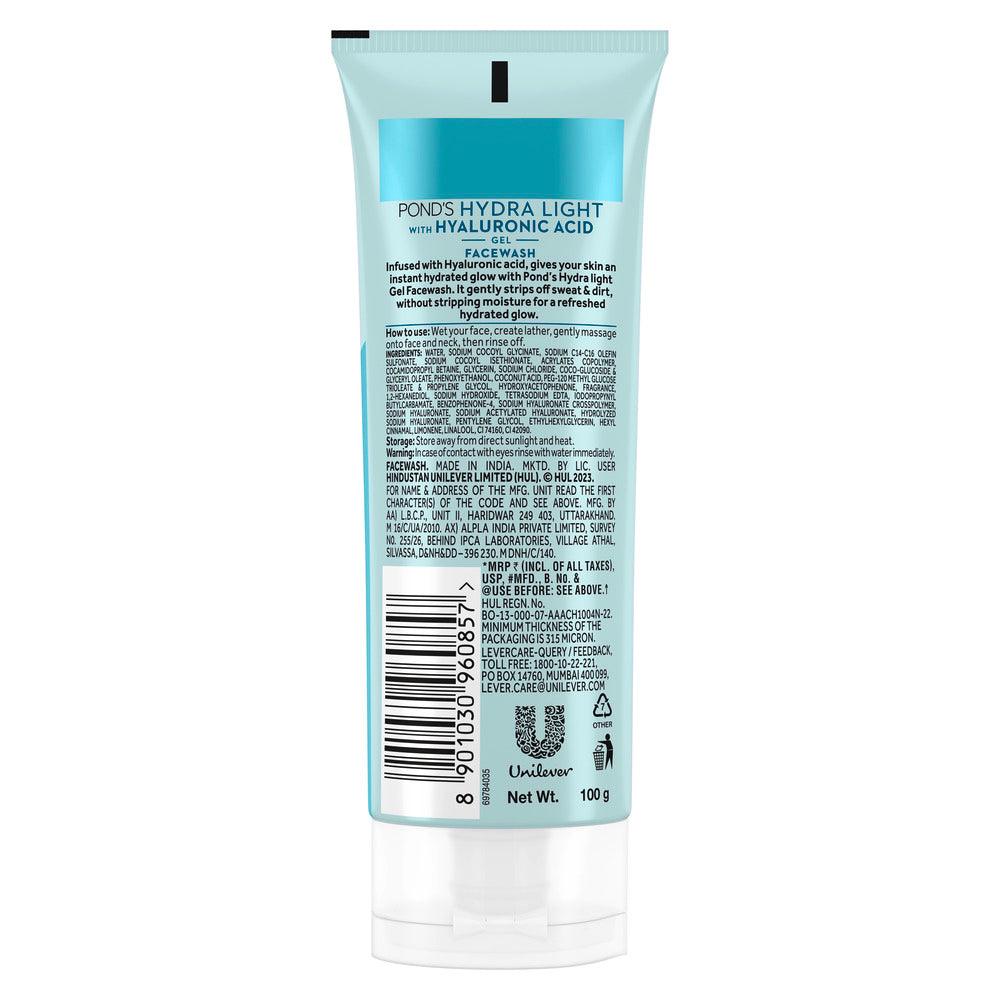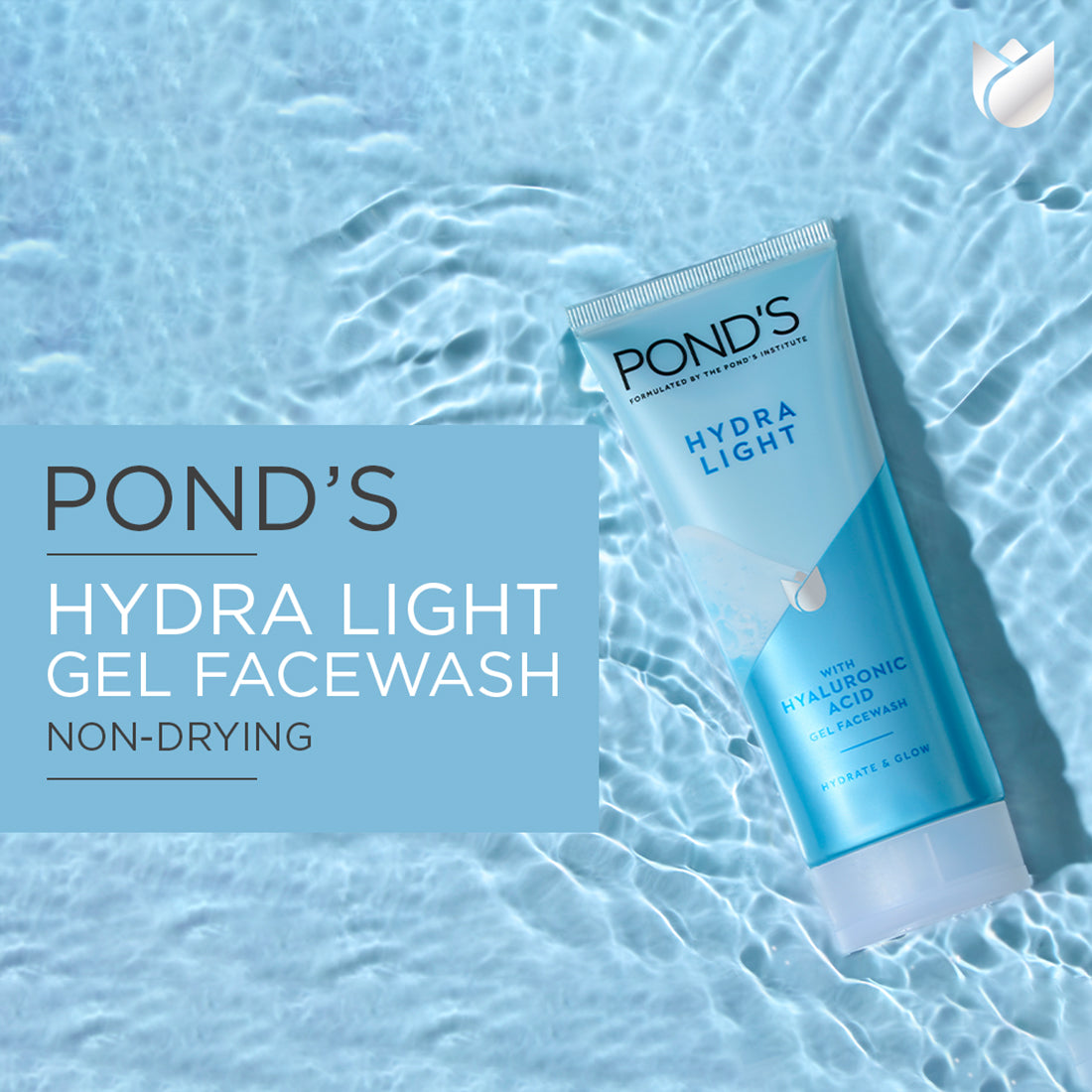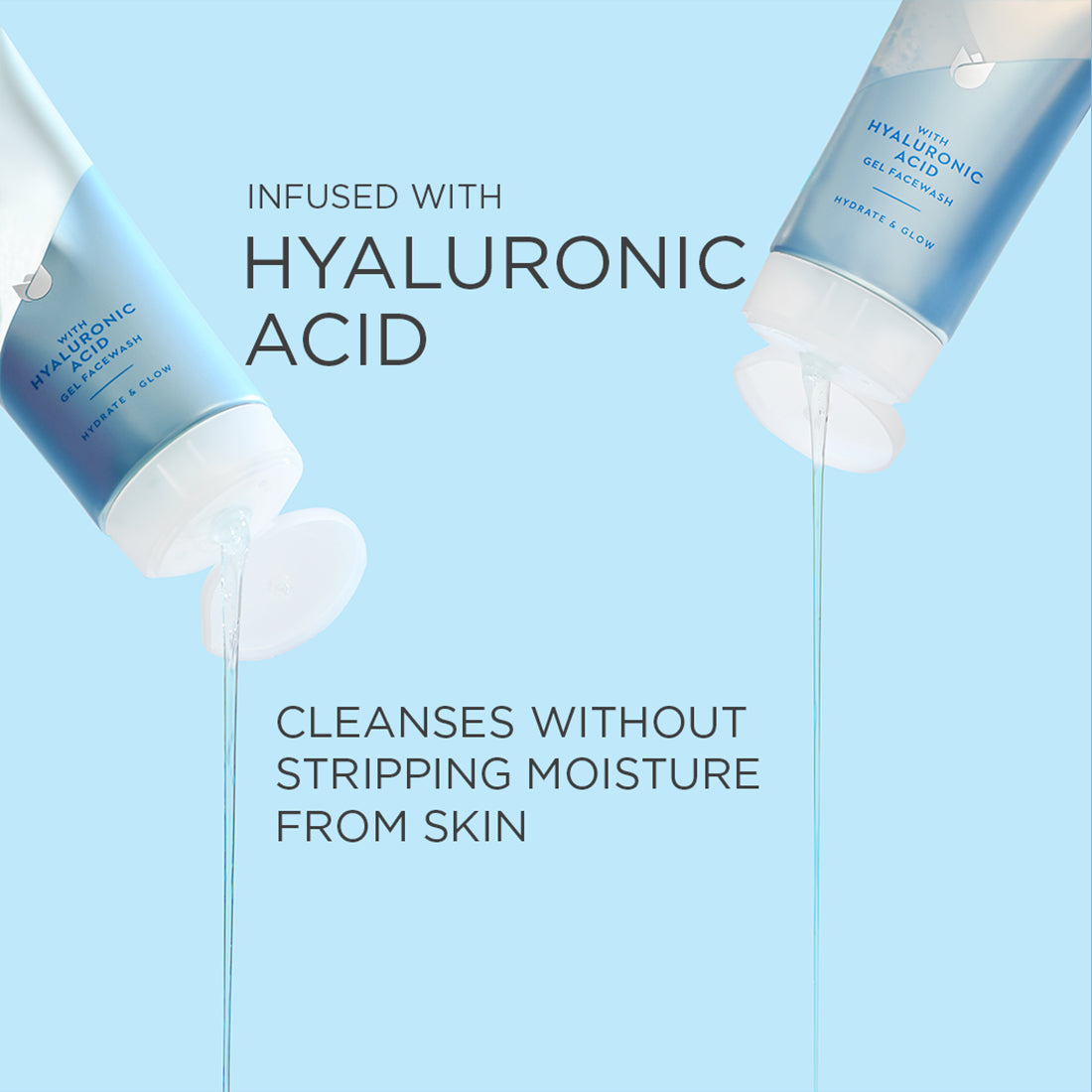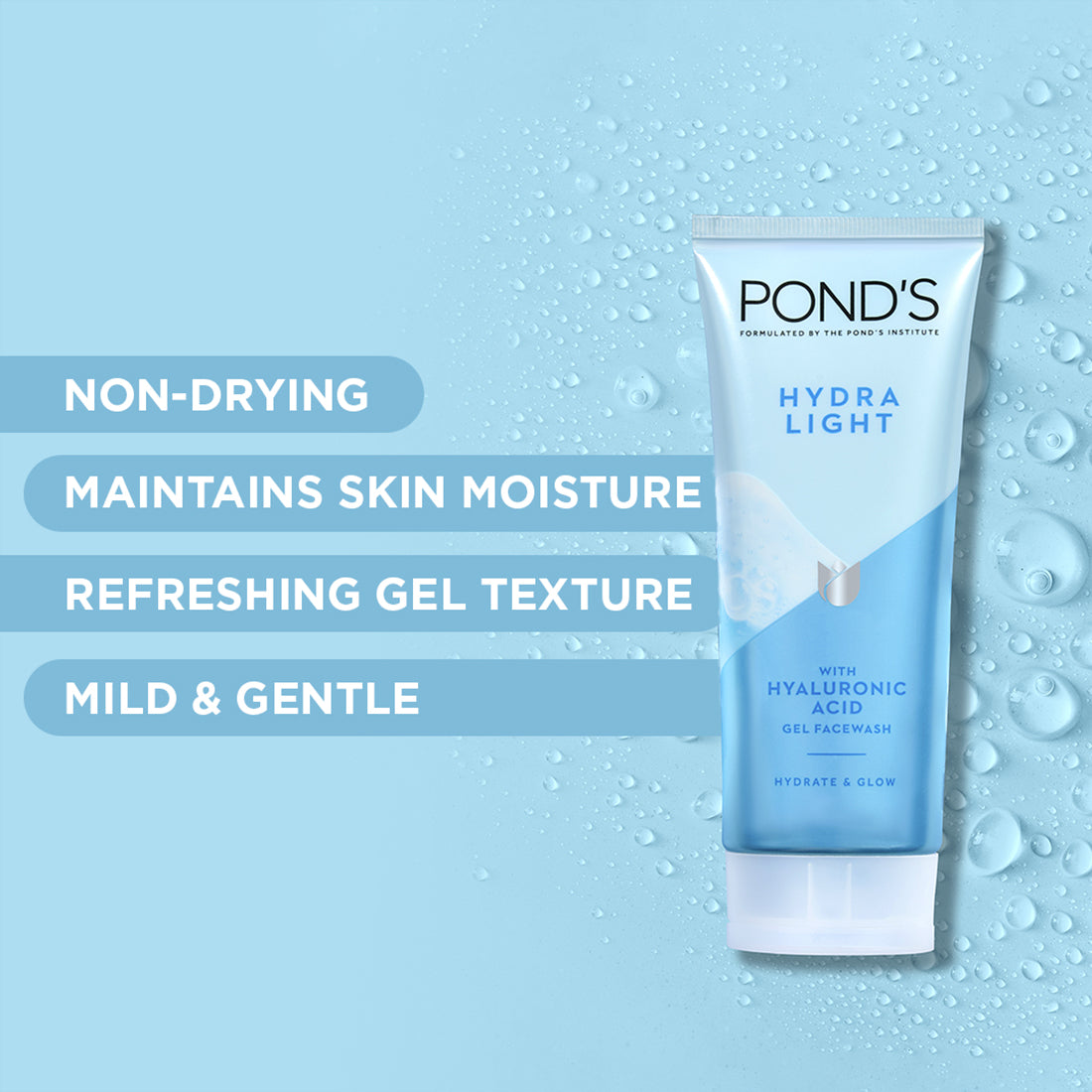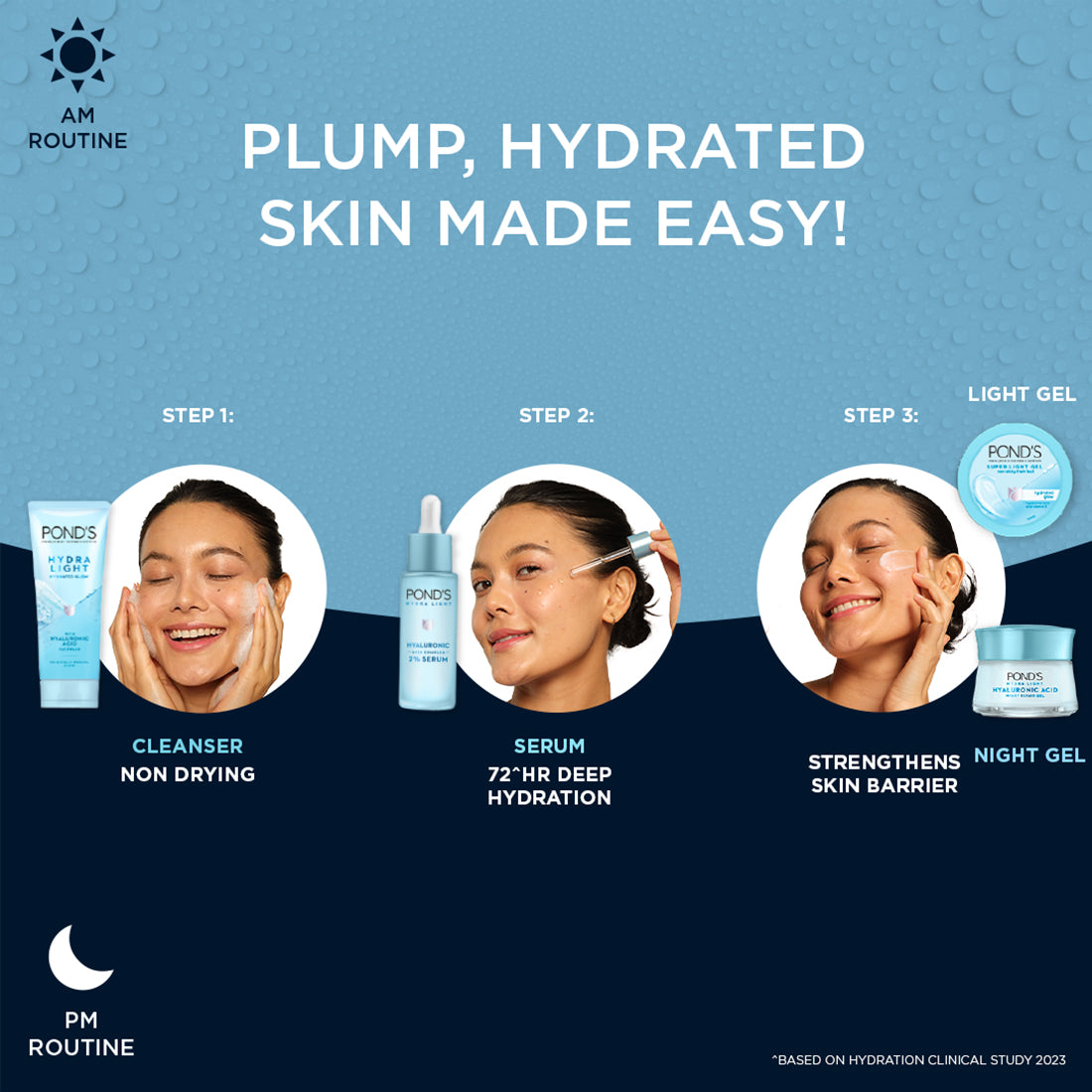 Facewash
Pond's Hydra Light Hyaluronic Acid Hydrating Gel Facewash - Hydrate and Glow
|
Verified Reviews |
Write a review

Estimate Delivery
3-5 working days
Free shipping on
orders above ₹399
Description
POND'S New Hydra Light Gel face wash infused with hydrating Hyaluronic Acid is a non-drying, refreshing gel face wash that gently cleanses dirt, sweat and impurities without stripping moisture from the skin. Leaves skin feeling clean, fresh and hydrated with every wash.
The formulation has 4 different sizes of hyaluronic molecules (4D HA) that help attract moisture, re-hydrating and maintaining skin's moisture. Large molecular weight hyaluronic Acid molecules form a protective film around the skin, while the small molecular weight hyaluronic acid molecule help penetrate deep to restore moisture.
It has a refreshing gel texture , that dissolves easily and foams well to effectively cleanse skin . Unlike other gel face washes which leave skin feeling dry and tight after use, this mild cleanser is able to remove oil and impurities while keeping skin hydrated. Non -irritating on the eye and suitable for all skin types.
Use the entire hydration range for best results. After facewash, use POND'S Hydra Light Hyaluronic Acid Complex 2% Serum and POND'S Super Light Gel for day. And POND'S Hydra Light Hyaluronic Acid Complex 2% Serum and POND'S Hydra Light Hydrating Night gel at night post wash every day.
Get your POND'S Hydra Light Gel Facewash today for hydrated, refreshed skin!

• Non-drying face wash
• Refreshing gel texture
• Maintains skin's moisture while effectively removing dirt and impurities
• Infused with 4 types of Hyaluronic Acid molecules , it keeps skin hydrated while removing dirt and impurities
• Gentle on skin and leaves skin with a hydrated and refreshed feel
• It can be used daily on your skin
• Suitable for all skin types

How to Use
Wet your face, create lather, gently massage onto face and neck, then rinse off
Other Information
| | |
| --- | --- |
| Manufacturer Name & Address | L.B.C.P., IIE,SIDCUL,HARIDWAR,UNIT-1,PIN-249403, UTTARKHAND |
| Marketer Name & Address | Hindustan Unilever Ltd, Unilever House, B D Sawant Marg, Chakala Andheri East - 400099 |
| Country Of Origin: | India |
| Use by date: | 24 Months (From date of Manufacturing) |
---
POND'S New Hydra Light Gel face wash infused with hydrating Hyaluronic Acid is a non-drying, refreshing gel face wash that gently cleanses dirt, sweat and impurities without stripping moisture from the skin. Leaves skin feeling clean, fresh and hydrated with every wash.
The formulation has 4 different sizes of hyaluronic molecules (4D HA) that help attract moisture, re-hydrating and maintaining skin's moisture. Large molecular weight hyaluronic Acid molecules form a protective film around the skin, while the small molecular weight hyaluronic acid molecule help penetrate deep to restore moisture.
It has a refreshing gel texture , that dissolves easily and foams well to effectively cleanse skin . Unlike other gel face washes which leave skin feeling dry and tight after use, this mild cleanser is able to remove oil and impurities while keeping skin hydrated. Non -irritating on the eye and suitable for all skin types.
Use the entire hydration range for best results. After facewash, use POND'S Hydra Light...
Read More
Wet your face, create lather, gently massage onto face and neck, then rinse off
| | |
| --- | --- |
| Manufacturer Name & Address | L.B.C.P., IIE,SIDCUL,HARIDWAR,UNIT-1,PIN-249403, UTTARKHAND |
| Marketer Name & Address | Hindustan Unilever Ltd, Unilever House, B D Sawant Marg, Chakala Andheri East - 400099 |
| Country Of Origin: | India |
| Use by date: | 24 Months (From date of Manufacturing) |
---